Mayjah Vibes, a premier entertainment company, is thrilled to announce its highly anticipated event scheduled for May 13th, 2023, in Adelanto, California. This one-of-a-kind gathering promises a day filled with music, entertainment, and unforgettable memories for attendees from all walks of life.
The MayJah Vibes event will feature a diverse lineup of talented musicians and performers, showcasing a variety of musical genres and styles to cater to every taste. Performing this year are the following talents,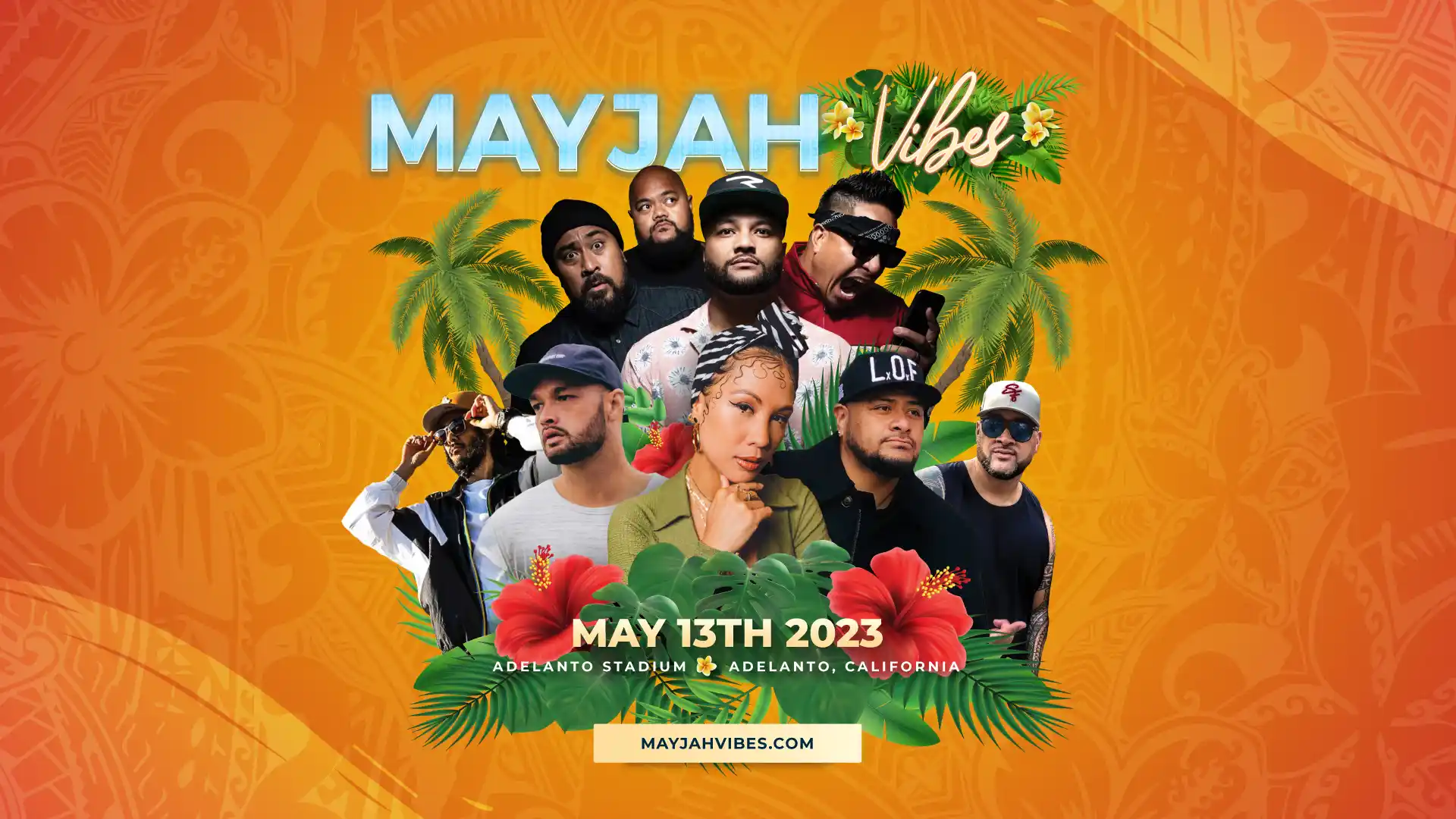 From electrifying live performances to immersive art installations and captivating dance acts, there will be something for everyone to enjoy.
Held at a stunning outdoor venue in Adelanto, the MayJah Vibes event will offer a unique and exhilarating experience that will bring people together to celebrate music, art, and culture. With food trucks, vendors, and interactive activities, attendees can explore and indulge in a rich tapestry of experiences designed to stimulate the senses and create lasting memories.
MayJah Vibes is committed to curating an inclusive and welcoming environment, where individuals from all backgrounds can come together to connect, celebrate, and share their passion for music and the arts. Sustainability and environmental responsibility are also core values for the event organizers, who will be implementing eco-friendly practices and encouraging attendees to do the same.
Tickets for the MayJah Vibes event are now available for purchase online, with a limited number of early bird and VIP packages on offer. Attendees are encouraged to secure their tickets early to avoid disappointment, as the event is expected to sell out quickly.
Don't miss out on this unforgettable experience! Join us on May 13th, 2023, in Adelanto, California for a day of music, art, and good vibes that you'll cherish for years to come.
About MayJah Vibes:
MayJah Vibes is a leading entertainment company dedicated to creating unforgettable experiences through music, art, and culture. With a focus on diversity, inclusivity, and sustainability, MayJah Vibes aims to unite communities and foster connections while providing a platform for emerging and established talent to showcase their creativity.
For media inquiries and additional information, please contact:
Contact: Mayor Gabriel Reyes
T: 760.987.5763
email: Gabriel@Mayjahvibes.com